Together with colleagues at Utrecht University and the Amsterdam University of Applied Sciences, I am organizing this event:
Symposium & Workshop "Critical city-making: exploring design approaches for imagining smart urban futures" 4-5 July 2023, UU (Utrecht) & AUAS (Amsterdam)
Organizers: 
Michiel de Lange, Nanna Verhoeff, Sigrid Merx: [urban interfaces] research group, SIG "Inclusion in the Datafied City" focus area Governing the Digital Society, Open Cities Platform @UU
Martijn de Waal: Civic Interaction Design lectorate @AUAS; This event is co-organized with the Centre of Expertise Creative Innovation and its SPRONG Network 'Learning in Transitions'.
About the event
In recent years there has been an increasing interest among academics and practitioners in methodological crossovers to address what are perceived as complex urban problems on an unprecedented scale in novel ways. A variety of designerly approaches have been advanced to criticize and speculate about 'smart urban futures'. With this event we examine some of them and assess their potential for breaking out the techno-solutionist discours that remains dominant in smart city visions. Speculative design or design for debate, as for instance developed by Dunne & Raby, aims to develop critical perspectives and discussions about possible, likely and/or desirable futures. Co-design is a term that emphasizes user agency and 'voice' in the design process, whereas participatory design and action research focus on empowerment and emancipation. Critical making is positioned as "a kind pedagogical practice that uses material engagements with technologies to open and extend critical social reflection" (Hertz)". It is an attempt to abrogate the supposed chasm between the realms of (academic, theoretical) criticality and (practice-based, artistic) making; between homo sapiens and homo faber; between concepts and things (Ratto & Boler, 2014; Ratto, 2011; Bogers & Chiappini 2019). Despite their differences, these approaches emphasize making as a creative and critical form of engagement and practice. How can these approaches inform humanities and social sciences research?
During this two-day event – consisting of a one-day symposium and one-day workshop – we explore the potential of design approaches for smart urban governance questions, with a non-exclusive emphasis on critical making. We wish to connect various research strands. The first concerns the issue of citizen engagement. Critical research on smart cities has addressed the lack of citizen engagement, ownership and agency in shaping the future of smart urbanism. The second is about city-making practices. A variety of hands-on 'smart city' maker practices and conditions for experimentation exist. A key challenge is how to institutionalize them in terms of scale and durability. The third is about controversial smart tech. The pervasive presence of 'smart' digital media technologies, interfaces, and the relentless datafication of urban spaces, are rife with frictions and controversies. How can critical creative approaches inform research and become a praxis for democratic civic imagination of urban futures? How can we move from bottom-up makership to durable and institutionalized critique and systemic change? How can we tease out the implicit norms that come along with so-called smart tech and the value-clashes they engender? Furthermore, can creative critical design approaches be positioned as a didactics and pedagogics: not necessarily as a way of solving problems but as a way of honing the capacity to ask the right questions, as well as engaging broader audiences in discussions about the frictions, value-clashes, and pluriform imaginaries of 'smart' urban futures? Can they help to question path dependencies of new tech, envision potential alternatives, and be part of the 'institutional work'? And in the slipstream, what are the pros and cons of various approaches such as critical making, speculative design, design for debate, value-sensitive design, contestable design, design fiction, provotyping, adversarial design, artivism, participatory action research, and so on?
The event consists of three parts:
1) an expert meeting with invited speakers and guests,
2) a public symposium, both on day 1;
3) a hands-on full-day workshop for (post-)graduate students, PhDs, and others interested, on day 2. As it looks now, the case we'll be working on will be about scanning cars in Amsterdam Municipality.
Registration
Link to symposium registration on 4 July 2023 >>
Link to workshop registration on 5 July 2023 >>
Note: you need to register twice if you want to attend both days! It's quick though…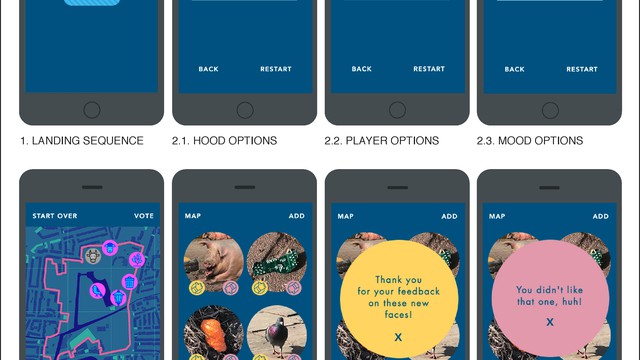 credit: Andrej Antonic, Bernice Ong, Wenqing Xia. Check out their work here >>